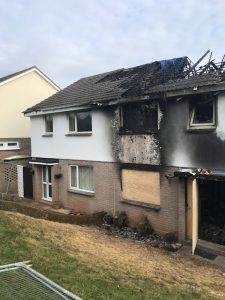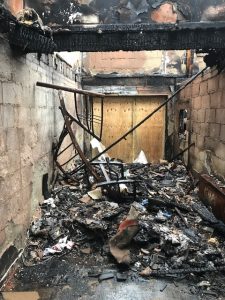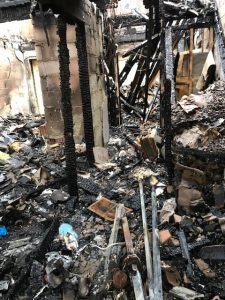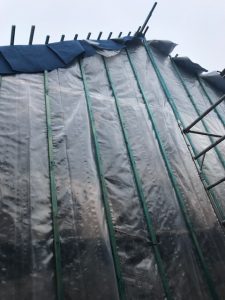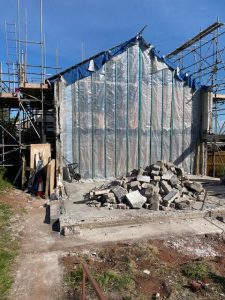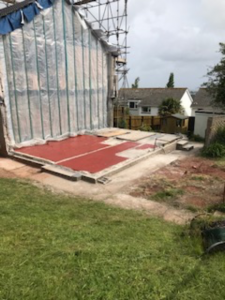 In late 2019 The Asbestos Group were requested to survey a fire damaged semi-detached property in Devon, the results confirmed Chrysotile was present throughout the property and The Asbestos Group were awarded the contract to remove all the hazardous waste in line with CAR 2012 and demolish the damaged property.
Works commenced  with the complete strip out of hazardous materials in January and a building surveyor was instructed to provide a structural appraisal of the existing party wall and the adjoining property. The installation of a substantial party wall membrane was completed and bore holes excavated to enable the structural integrity of the foundations to be checked by an independent surveyor to enable the planned deconstruction to be commenced.
A section 81 notice was applied for by The Asbestos Group with the local council which was granted and the appropriate notices served.
COVID-19 did interrupt the planned schedule of works but the demolition was completed in line with the expectations of the clients and a handover of the project took place on friday 12th June 2020.
Well done to all the team .